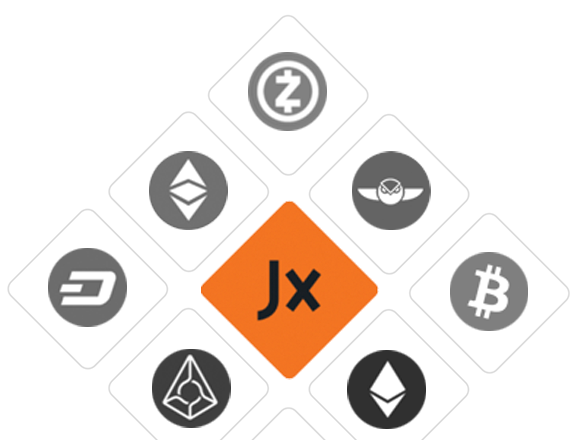 Jaxx is a cross platform wallet that interacts with many cryptocurrencies. It uses a single mnemonic password to generate keys for every currency that it supports. You can exchange between cryptocurrencies using its built in ShapeShift integration. It is a powerful tool for managing many assets but also centralises your risk somewhat. It connects with many services as light client so it is less private and secure than a running a full node for each. But it uses
a lot
less resources so you can access more assets on a single device than if you had to run a full node for each.
Who Should Use Jaxx Wallet?
Jaxx is best suited to people that want to manage many different cryptocurrencies. You keep full control of your private keys on the device and it uses common key management standards. If you are a trader that doesn't want to hold your assets on an exchange, or you like to test new assets this wallet is for you. You can also share the same wallet between devices so you can access your assets anywhere.
Jaxx Wallet Features
Cross platform – Use the app on almost any device.

Multi-cryptocurrency wallet – Access many currenecies with the same key.

Multi-currency wallet – Display the current exchange rate in your local currency.

ShapeShift exchange integration
Jaxx Wallet Currencies
Node Type: Light Client
Jaxx is a light client that relies on trusted third party APIs for a lot of the functionality and data. But this allows it to add many user friendly features that wouldn't be possible otherwise. It also allows you to export individual private keys. This means you can use your Jaxx keys in different wallets for other functionality.
Wallet Code License: Closed Source (Some Open Code)
Jaxx is not open source software and as such the full code is not available for review. The team behind the software are well known and based in Canada. They have released elements of the source code online but don't want to release the full code. They state this is to protect against malicious clones, which do appear a lot with other software.
Available Operating Systems:
macOS, Windows, Linux, Chrome, iOS, Android