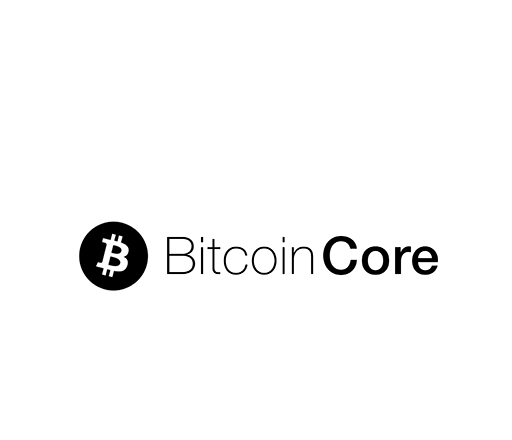 Bitcoin core is the evolution of the original Bitcoin software by Satoshi Nakamoto. It was also known as Bitcoin-QT until version 0.9.0. It is a full node implementation and the closest to an "official" version of the Bitcoin software.
Who Should Use Bitcoin Core?
This wallet is best for people most interested in decentralisation. Bitcoin Core wallet uses a direct connection to the Bitcoin network. Leave it running on dedicated hardware to help transactions propogate through the network.
Those interested in Blockchain development will likely want to use Bitcoin Core. As a reference client all functionality should be native to the Bitcoin network. This makes it the one of the purest interfaces for running a full node.
Bitcoin Core Wallet Features
Sendmany support – Allows you to send to many addresses in a single transaction.

Coin Control – You can select which bitcoin from your wallet to send.

Fee Control – Specify custom transaction fees for better control over transaction speed.

Rotates addresses for improved address privacy.

Payment Requests (BIP 70)

CSV export of your transactions

Multi-unit support (BTC, mBTC, µBTC)

TOR Compatible for increased network privacy.

Command Line support (via bitcoin-cli)
Node Type: Full Node
This wallet is a full node that validates and relays transactions on the Bitcoin network. You don't need to rely on a single third party validator with full nodes. This is the most secure node type but it uses a lot of disk space and network bandwidth. You will need to download the full blockchain to use them which can take hours, or even days at first.
Wallet Code License: Open Source
While you may not usually consider software licenses it is very important here. Open source software allows for developers around the world to review the code. They can then verify the code does what it says it does without introducing security risks. It also means that security issues are often found and fixed very
quickly
. If the development team cannot or do not issue a timely fix, it allows other developers to create fixes.
Available Operating Systems:
macOS, Windows, Linux
Website:
https://bitcoincore.org/