OpenLink.nz is blockchain agnostic and will consider any technology with merit. To help focus our initial resources we will focus on
Bitcoin
and
Ethereum
. These are currently the top blockchain platforms representing over 70% of the market. Together they represent over $480 billion NZD in digital assets. That is before considering many other assets are
directly
connected to these platforms.
With that said we will share a few other notable blockchains and cryptocurrencies. This is to provide some context of the general ecosystem and connections. Our list is by no means comprehensive with over 1300 assets tracked on CoinMarketCap. Many of these offer unique and interesting features.
Other Notable Blockchains & Cryptocurrencies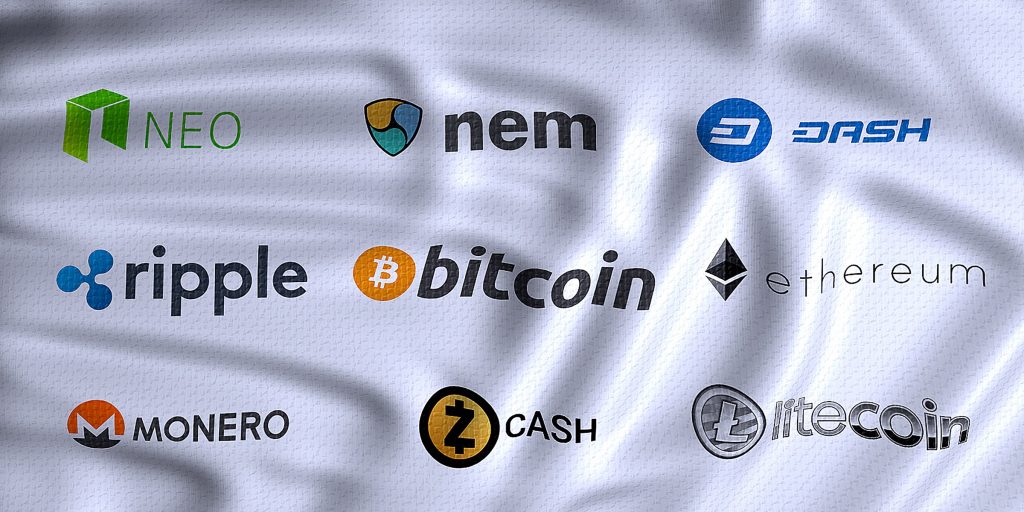 Bitcoin Cash (BCH)
There was a debate in the Bitcoin community over how to scale transactions. One solution was to increase blocksizes, another was a technology called Segregated Witness. After lots of conflict Bitcoin Cash split from the Bitcoin network with a fork in August 2017. All existing Bitcoins
were duplicated
on the Bitcoin Cash network. Bitcoin Cash enabled larger bock sizes and did not enable Segregated Witness.
Dash (DASH)
Previously
known as XCoin and Darkcoin, Dash is short for Digital Cash. Dash aims to be a user friendly, privacy enhanced, scalable version of Bitcoin. It offers several features through an extra feature called masternodes. It
is managed
as a decentralised autonomous organisation with a global paid team.
Ethereum Classic (ETC) 
This is another cryptocurrency forked from a live network.
One of the worlds first DAO (Decentralised Autonomous Organisations) on Ethereum
was hacked
in 2016
. The DAO
was built
with a feature that
temporarily
locked the stolen funds. The Ethereum community issued a fork to retreive these funds. Some objected to network changes
being implemented
for a hack. A minority maintained the hacked fork as Ethereum Classic.
Litecoin (LTC) 
Based on the same code as bitcoin with a different mining algorithm. It generally has shorter block confirmation times and lower transaction fees than Bitcoin. Litecoin has become a live testbed for many features intended for Bitcoin. It was one of the first coins to activate Segregated Witness (SegWit) and a Lightning Network.
Ripple (XRP) 
Settlement network with its own cryptocurrency under trial by some banks. Ripple allows the transfer of tokens representing other currencies and commodities. Due to its banking focus Ripple have commited to implementing AML monitoring. All Ripple trade must ocur within registered money services businesses. They hold a Bitlicense for operations in the US.
Monero (XMR) 
This is a privacy focused blockchain. It records transactions on a blockchain but hides the sender, receipient, & transaction value. The underlying privacy technology it uses
is called
CryptoNote. It also uses a mining alogorithm that makes it plausible to mine with consumer hardware.
Neo (NEO)
Neo began development in China and launched as Antshares. with a focus on smart contracts, digital identity and digital assets. It sits in a similar space to Ethereum which came before it. One point of difference is that it uses existing identity standards (X.509). And there are plans for quantumn resistant technology.
Tether (USDT) 
Tether is a cryptocurrency designed to mimic the value of the US dollar. Every unit should
be backed by
one real US dollar, held in reserve. As an unregulated cryptocurrency, no public audits of the reserve funds are available. The value also fluctuates from the actual dollar value in times of high volatility. Some critics have posed questions of it's legality and the status of the USD reserves backing it.
ZCash (ZEC) 
This is a cryptocurrency based on the privacy focused zerocoin protocol. It introduced the use of zkSNARKs for zero knowledge proofs as now used in Ethereum. The team intended it to be an addition to Bitcoin but later launched ZCash as its own currency.